2020 has been a year like no other. A lot of what we thought was normal no longer exists and innovation is helping us shift for the better.
We're excited to see new lifestyle shifts reflect in the use of our homes with new rooms like mudrooms and specific classroom space. We've been seeing an increase in demand for homes with dedicated offices, and even a demand for smarter homes as more people are staying at home.
Looking at the Year So Far: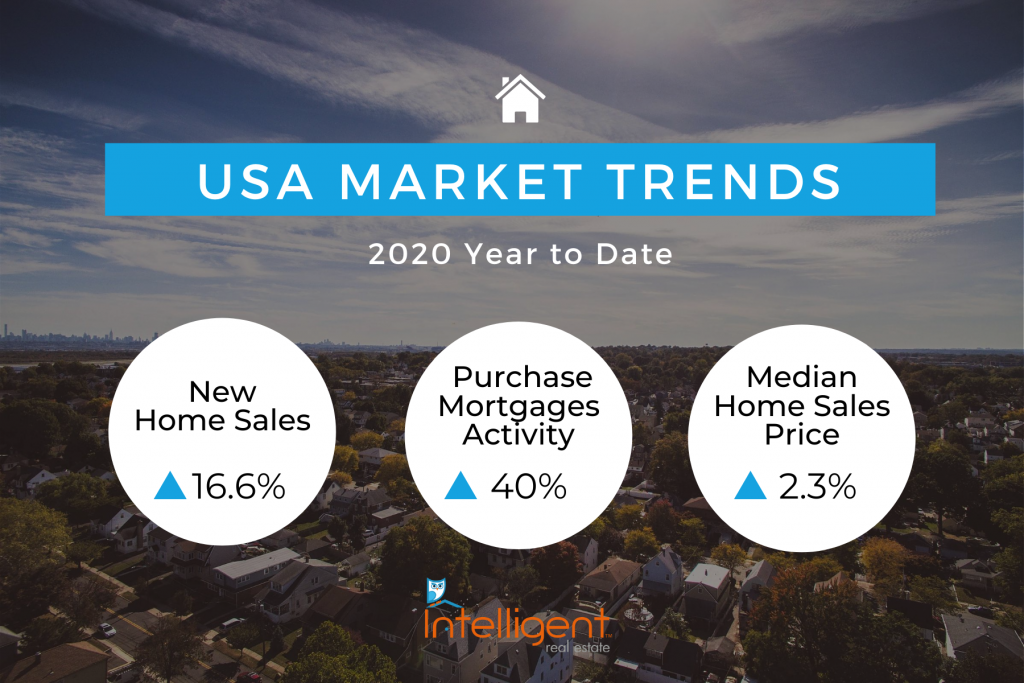 We are holding strong as a nation in terms of buying homes.
With mortgage rates the lowest it's ever been for the last 5 years, a lot of people are refinancing their homes.
There is a 9.7% decrease in homes for sale that are available because most sellers are opting to refinance but that hasn't stopped the new construction.
Active and new listings are way down so we are seeing a lower inventory.
For the Austin Market: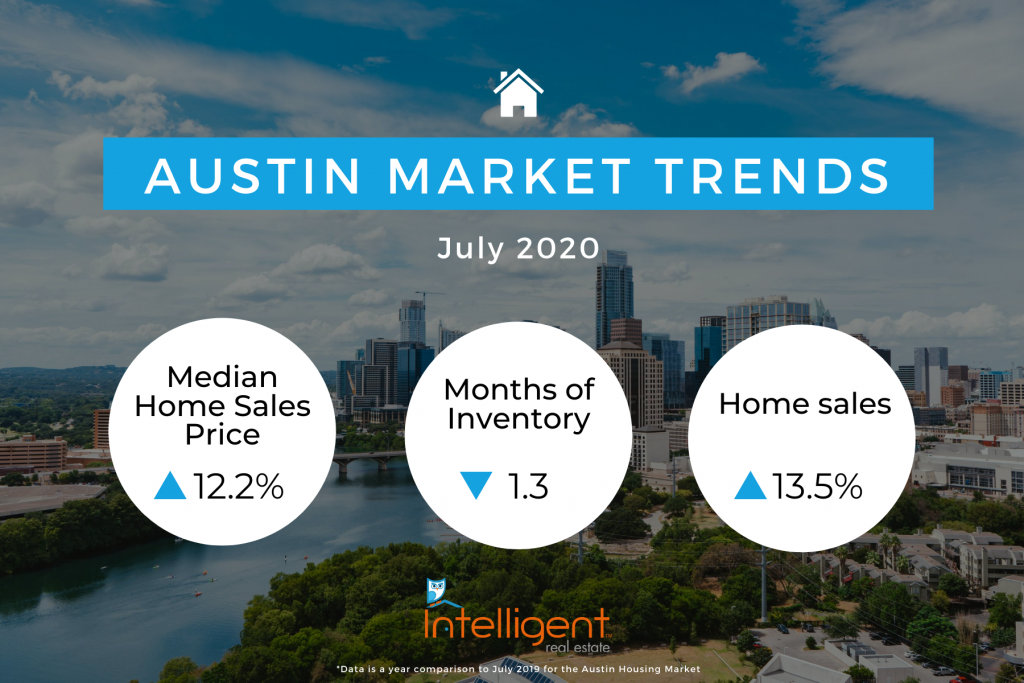 We are in the heat of the summer and our high season. Due to COVID, many people are looking to upgrade to a new home where they can get back into nature or have a dedicated space for work or school.
We are in a seller's market where our months of inventory is the lowest we've seen compared to 2.3 in July 2019.
Our median home price is up in July compared to July 2019 as it reflects the high demand for homes with low inventory.
Many of our homes are going to pending in less than a week and our average pending has been 12 days since April.
Does Austin or Texas have an advantage over other areas? Yes, we do.
We are still ranked in the top 10 of the most desirable places to live in the USA
We have a lower inventory but our median prices are steadily increasing at only 6% for the year to date.
The million-dollar question: Is it a good time?
In our busiest season, we are stronger than ever despite COVID. Now is a great time to sell as the demand increases for a change of scenery for many people.
Many people are reviewing how they want to adjust their lifestyle and if it's worth investing in redesigning their current home or buying a new one. The key in this ever-changing market is to be prepared as our world ebbs and flows. We think it would be smart for sellers to go ahead and get their homes on the market while our inventories are still low, and for buyers to get pre-approved and closed before lending requirements get tighter.
At Intelligent Real Estate, we are here to help our clients understand the best time to invest in buying or selling their home. We know that no matter the numbers, this is a personal journey and we are here for you from start to end. Set up a time to chat by contacting us today!
Updated: 8/31/2020