After months of staying home, we may be tempted to go as far afield as possible. Whether we have 5000 square feet or 500, many of us are eager to jump on a plane, drive across country—do anything to get beyond the environment where we've been stranded. We have gone stir-crazy in our homes and we want something new.
Because the way we look at our homes has changed. Suddenly the mudroom became one of the most important spaces in the house!
The mudroom?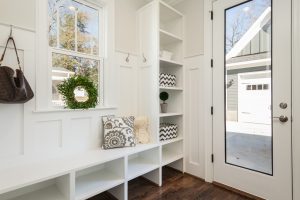 A quick run to HEB became a big production over the past few months. The coronavirus drove us to strip off layers and wash before reentering the house. Counters once just for folding clothes became great places to wipe down boxed goods and wash and dry vegetables before putting them in the refrigerator. The pandemic made us hyperaware of everything we brought into our homes, and the previously unassuming mud room became a star.
And what about those unexpected "office" and "classroom" spaces?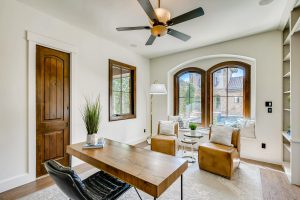 The layout we fell in love with (and the way we used it) turned out to be less than perfect when there were adults working and kids studying all day, every day. That spare bedroom with all the unused fitness gear and Christmas decorations became far more important for conference calls. And with two people needing the space, it became abundantly clear more room (with great negotiating skills!) was needed.
We all moved from having a general appreciation for teachers to really, really appreciating them. No one wants to just put their kids in front of a screen and hope they learn—those budding minds need space and appropriate stimulation. The playroom assumed a new role. Far more than a space for toys and TVs, the playroom needed desks, computers, books, and enough room to mimic the learning environment of a school.
It is all different now. Maybe forever.
How we look at our homes has changed.
We have become far more mindful—more intentional—of how we actually use our homes. Many of us have a newfound appreciation for our outdoor spaces; enjoying the proverbial "breath of fresh air" becomes truly restorative when we cannot get out and about like we are used to doing.
So, yes…we are all a bit ready to spread our wings and fly the corona coop. But it's a great time to either modify our homes for this new reality or look for one that better meets our needs. Spaces that easily convert to a private office or classroom. Mudrooms to transition from the messiness of outside to our pristine inside sanctuary. Playrooms that give children the freedom to play and learn without having to share space with parents taking that important video call. Backyards that refresh our minds and feed our souls.
We have changed what we need from our homes, maybe forever. Take the time now to recreate or buy the one that meets your individual needs. Set up a time to chat by contacting us today!