It's hard to think of words to adequately describe the Austin housing market over the past year. "Hot" and "crazy" come to mind! Yet perhaps the best descriptor is simply "different." With rising prices, limited inventory, and cautious lenders, it's truly been a seller's market. PayPal online casinos were active this year, helping customers buy their dream real estate. Yet savvy buyers and real estate professionals are still finding great opportunities. Patience and research are the watchwords for today.
A more sustainable lending environment means a more stable market overall, as all parties exercise greater due diligence. As real estate professionals, we are able to craft bespoke marketing plans for sellers, ensuring serious buyers are attracted to their homes. And for buyers, we are able to target favorable offers that align with their budgets and their dreams. Frenzied, reactive actions on both sides have been replaced with thoughtful, well-considered approaches. "Different" means taking a keen eye to opportunities and a willingness to wait for the right deal.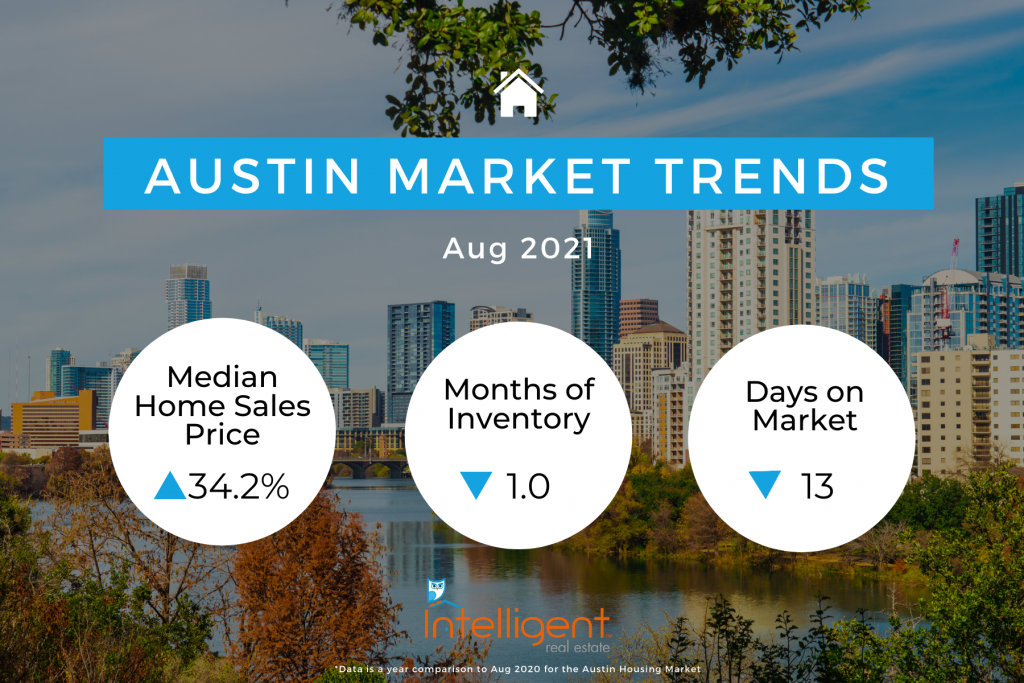 Our prediction:
While it may have felt like we've slowed down, we are at our normal levels for September. We're still seeing homes sell higher than the asking price, but it may not be as much as the outlier prices we've seen earlier this year.
We are in a seller's market where we have ~1.8 months of inventory. We still see multiple offers on listings although not as much as the out-of-the-norm sales that we've seen this year.
We are seeing quality buyers rather than quantity buyers. Those who are tenaciously remaining in the market are the serious buyers and it lets us attract the right buyer meant for each home.
The Austin market is stable. Austin's job market continues to show strength in opportunities.
It's all about patience
It may be "different" to slow down and return to a more normal pace, where instead of relying on the frenzied market of this past year, we appreciate the challenge to help our clients find serious buyers who will respect the home that our clients are selling.
We're now able to focus more on creating a marketing campaign targeted to a buyer at a personal rather than a transactional level. After all, real estate is more than just investing. It's about finding your next home—and we want to make sure that we treat that search with respect.
We look for the key talking points that make your home special and position the home towards the next homeowner. It's about presenting a future that the buyer can see as a part of their next chapter.
It's not just about sticking a sign on the side of the street and hoping buyers will come. We focus on building connections within our community. We have a cherished reputation for collaborating with other realtors. We're known throughout our community as trustworthy realtors. Being trustworthy and honorable is a non-negotiable for us.
Pricing is still key and we don't jump to conclusions
"Different" also means having the patience to set a price and monitor it closely based on market reaction. The true IQ comes from having deep knowledge of the Austin market and the flexibility to respond to change. Many agents resort to a price reduction as a strategy for a home not selling within two weeks. We believe in a deeper, more intelligent approach.
We produce weekly updates for our sellers, keeping them apprised of how we assess the market and our ongoing strategy to address changes we monitor and measure.
Zillow and other platforms may send you emails saying you need to reduce your price but for us, it's not about just trying to move the transaction as fast as possible but helping our clients find the quality buyer.
At Intelligent Real Estate, our role is to help you find your next home and sell your existing home to the buyer who falls in love with it! Over 15 years, we have seen numerous market swings, both highs and lows, and now this unprecedented market. And through it all, we recognize that numbers tell only part of the story. What makes Intelligent Real Estate "different" is our commitment to you—to your personal journey, beyond the numbers, whether buying or selling or both. We are here for you!
Set up a time to chat by contacting us today!